Ensuring a clean and safe water supply through a well cleanout is absolutely essential. Anyone who has experienced the trials and costs of a water well contamination knows that it's an ordeal best avoided. Contaminations, even if unintentional, can be incredibly burdensome both on your health and your pocket. Therefore, proactive prevention is undoubtedly the best approach. Regularly scheduled well cleanouts can save you from the stress and high costs associated with rectifying a contamination issue after it's already occurred.
Well water is a precious resource that many people take for granted. It's easy to forget about the dangers lurking in your water when you're just using it to wash dishes or flush the toilet—but private wells are vulnerable to all sorts of contaminants, including sediment, rust, viruses, and bacteria.
Some contaminants are more serious than others, so here are the basics of water well cleanouts and well contamination:
When your well is contaminated, it can be very costly to fix.
A contaminated well can be a huge expense. Depending on the type of contamination, you may need to replace your entire pump or even the whole well. Water testing can help determine what repairs or replacements are necessary to keep your water safe for drinking. Still, this could be very costly if you don't catch it early enough.
There are several ways that your well can be contaminated by well water.
Your well can be contaminated by:
Surface water flows over the ground, picking up naturally occurring minerals or other substances. The most common type of surface water contamination is from rainwater runoff. In some areas, this may include snowmelt running off into your well.
Groundwater can be polluted by several things, including septic systems, industrial waste sites, and natural sources like decaying vegetation and animal carcasses (both living and dead).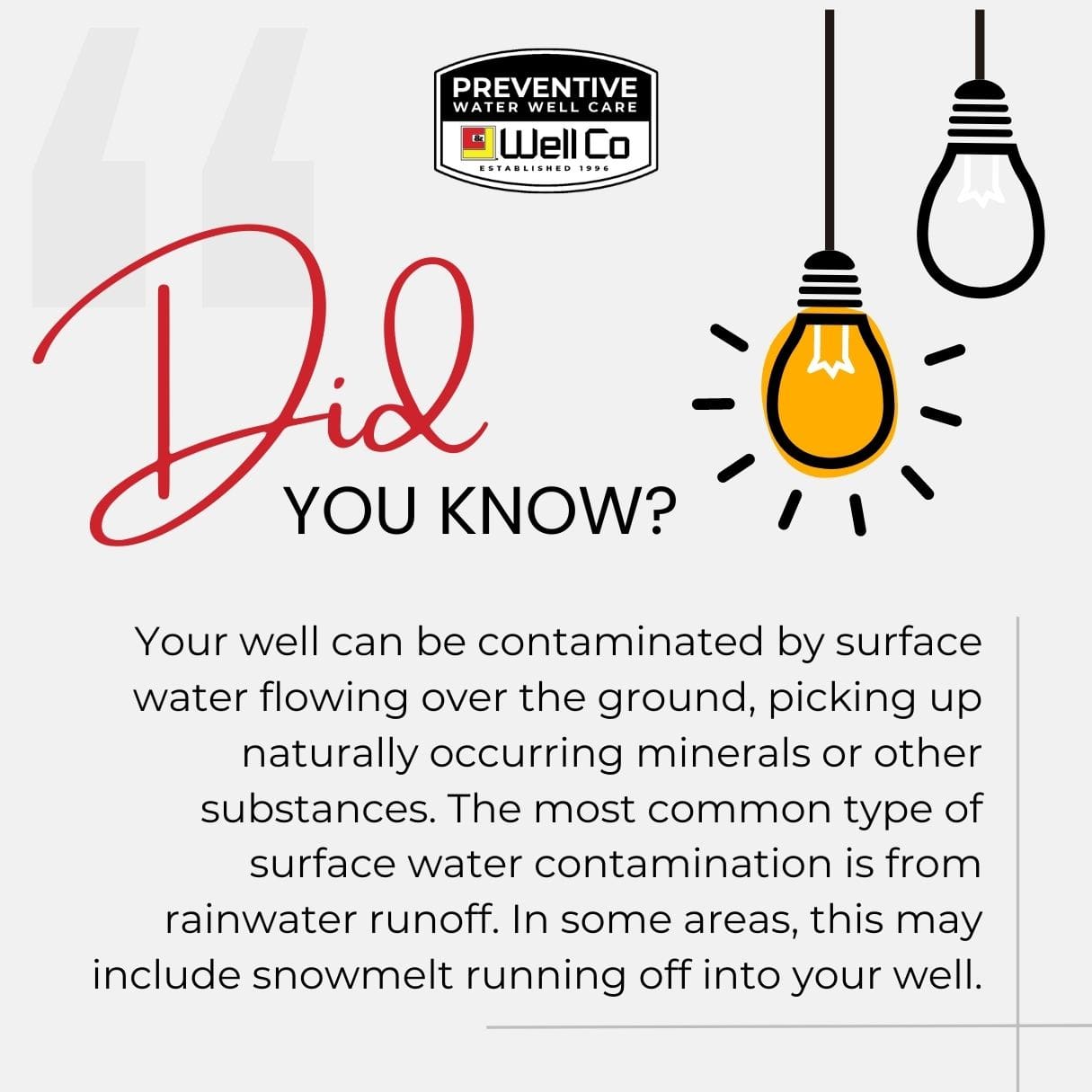 If you have a problem with your water, you need to know what to do.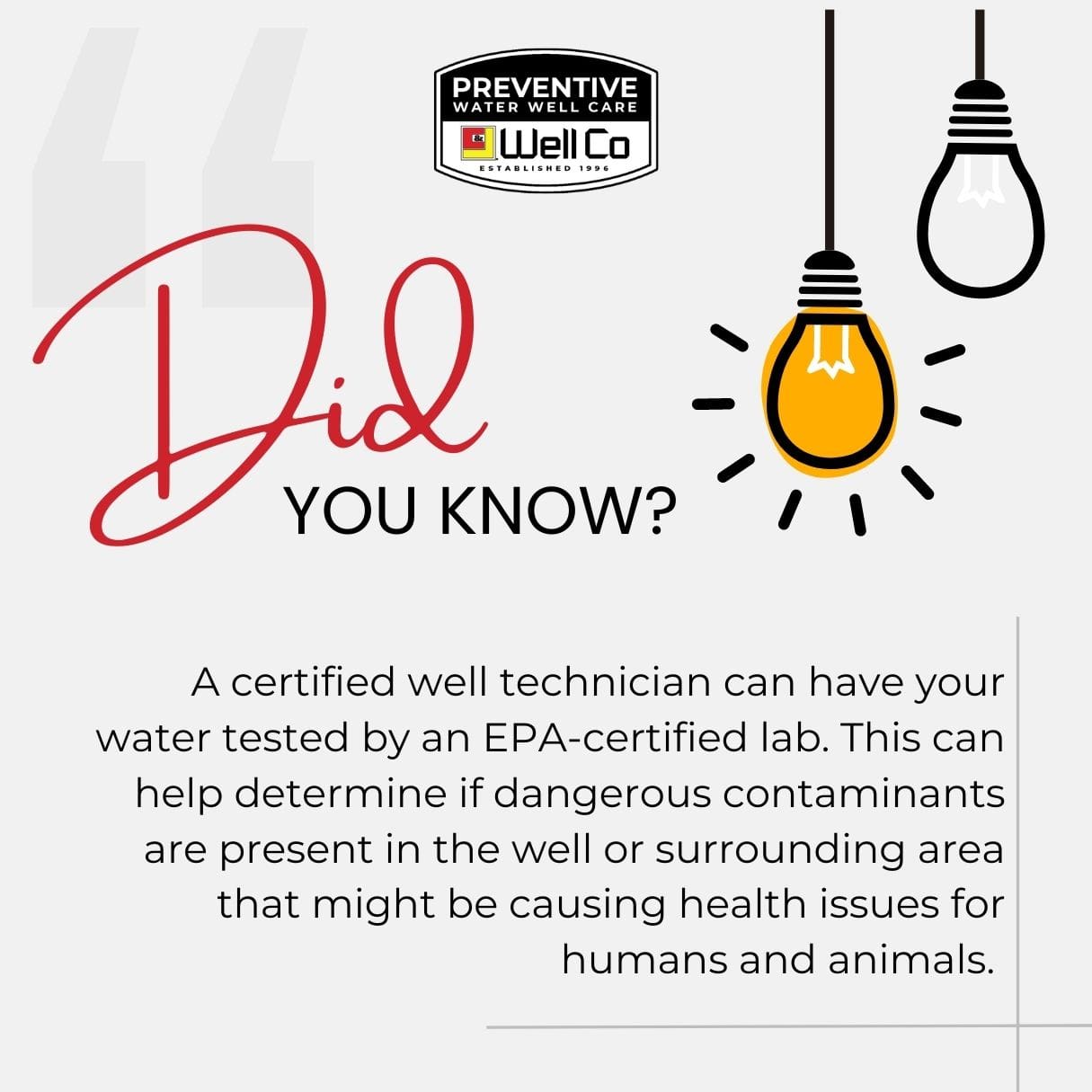 If you have a problem with your water, you need to know what to do. Contact a certified well technician as soon as possible. They will be able to:
Have your water tested by an EPA-certified lab. This can help determine if dangerous contaminants are present in the well or surrounding area that might be causing health issues for humans and animals.
Clean out the well casing of debris or sediment clogging up the system, which reduces its effectiveness over time.
Inspect inside and outside components to determine whether repairs are necessary for longevity and then make said repairs.
A well cleanout can help with non-bacterial contamination
While it won't necessarily help with bacteria or viruses, a well cleanout is a good idea for any home with a private water supply. The process involves the removal of sediment and debris from the bottom of your well, which can prevent bacterial growth by allowing fresh water to flow freely through it.
If you have non-bacterial contamination, however, there are other things you can do to prevent it from happening again:
Inspect all filters that come before the other treatment equipment, water heaters, etc.
If parts of your system need replacing (like pipes), make sure they're made of lead-free materials.
Additional well maintenance is required to prevent and remediate bacterial contamination.
Regular well maintenance is the best way to prevent bacterial contamination. If you suspect your well has been contaminated, contact a professional immediately. If nothing else, have your water tested at least annually for bacteria. Professional water treatment companies—like c and j water—can perform tests for bacteria, metals, and others and give you solutions based on your lab results.
Bacterial contamination can lead to serious health problems if left untreated, so keeping your water safe and taking steps toward remediation when necessary is important.
Several signs indicate if bacteria levels are high enough in your drinking water supply: discoloration, bad taste or smell (such as sulfur), diarrhea, or vomiting after consuming tap water for three days straight (other factors could also cause these symptoms).
If you have concerns about the quality of your water, call a certified well technician immediately.
If you have concerns about the quality of your water, call a certified well technician immediately. A certified well technician will be able to perform routine maintenance on your system and ensure no problems with it. They can also test the water and advise on improving its quality.
A reputable contractor will be able to spot these issues—check their reviews and reputation before hiring anyone. FYI, C&J has a presence in Central Indiana that is unmatched.
When choosing between companies offering well services, look for those licensed by the state since this means they've passed all required tests. You'll also want someone with insurance coverage—this shows responsibility for both parties involved, so if something goes wrong during your well system service, both parties will be protected financially.
We hope this article has given insight into what can go wrong with your well water and how to prevent it with regular maintenance. If you have any further questions or concerns, please contact C&J at 317-852-WELL, and we will be happy to help!