Understanding the Anatomy of a Water Well
"Just the tip of the iceberg." That well-known phrase is a good way to describe a water well. There's a lot more to a well than the tip that sticks out above ground. The anatomy of a well is a complex system that provides your home with a steady stream of potable water. Many different water well components work together to make this process possible.
Water wells have evolved greatly over the years, and today's well looks a lot different than the one you remember using as a kid. Let's look at the anatomy of a modern well.
Anatomy of a Well: Well Head
At the top of a water well is the wellhead. Of all the water well components, this is the most visible. The head is durable PVC and holds a cap that keeps debris out of the well. A smaller PVC pipe attached to the head protects the electrical wires that power the well pump.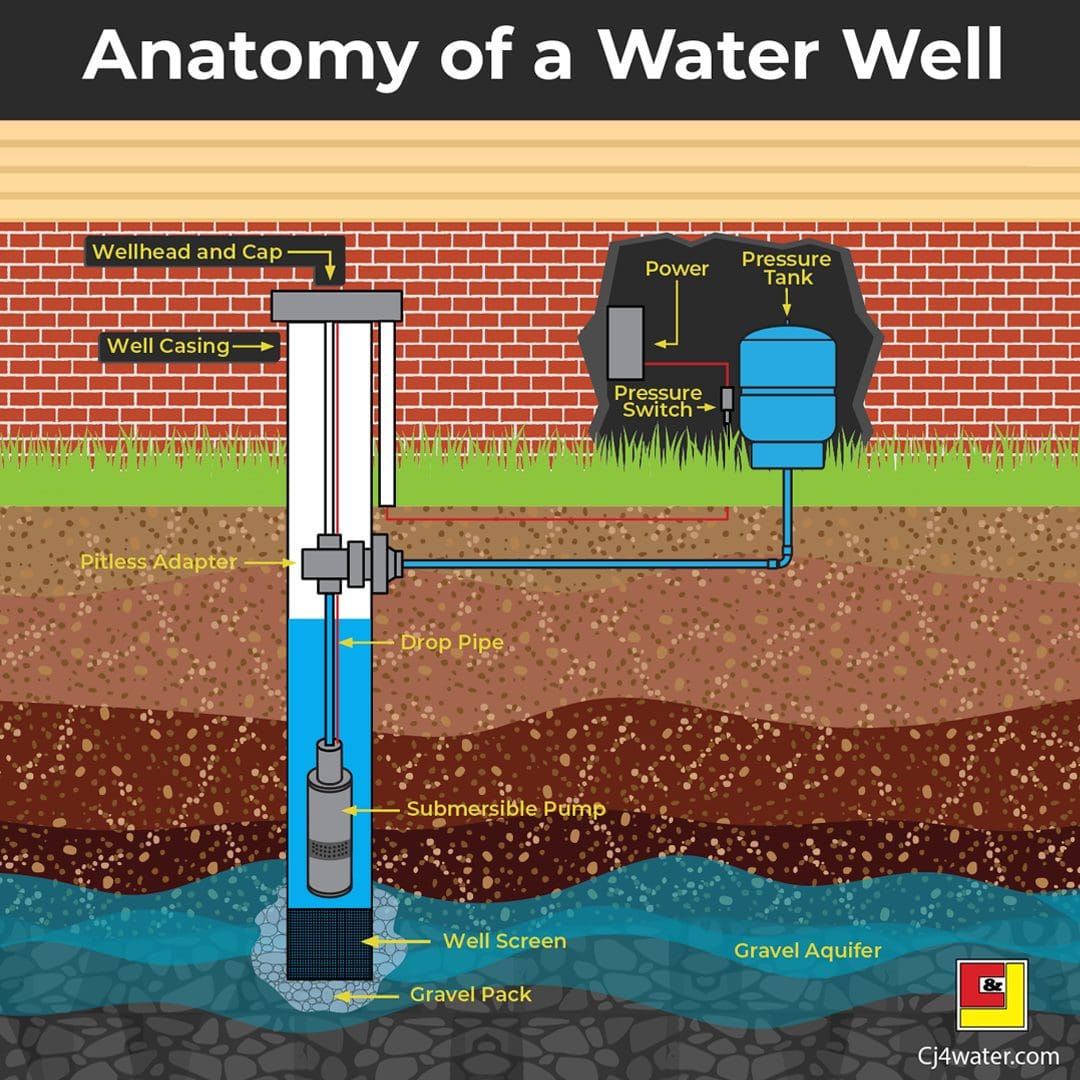 Anatomy of a Well: Casing
Under the ground is where you'll find the majority of water well components. These include the casing, which allows water to flow up from an aquifer and reach a pump embedded inside the casing. Today's high-quality wells use PVC casings instead of steel so that owners never have to worry about corrosion.
Anatomy of a Well: Pump
One of the most important water well components, the pump, acts like a heart, pumping water throughout the system. Electric pumps draw water from inside the casing and deliver it through high-density polyethylene black plastic water pipes into a home. This special piping is highly durable and affordable to repair and replace.
Anatomy of a Well: Added Protection
In addition to the water well components listed above, modern wells feature devices that provide extra protection for the water supply. Pressure grout is used to coat the inner wall of a well and blocks foreign material from getting into the water. Stainless steel screens and sand at the bottom of a well casing provide additional filtration for the groundwater entering the casing. Drilling into natural gravel beds when building a new well helps groundwater form aquifers that provide a steady supply of freshwater.
No one understands the anatomy of a well better than C&J Well Company. We take extra steps in order to provide our customers with the very best-built wells using only the highest quality water well components.
If you live in Central Indiana and are in need of a new well, look no further than C&J. Contact us today!